| | |
| --- | --- |
| Posted on October 5, 2020 at 11:35 AM | |
If you've ever read any of my previous blogs, you might remember that I use the consistency of the butter in the dish on my kitchen counter as a weather gauge.  Well this morning it was hard.  I've felt chilly for the past couple of days, as the temperature has been dipping into the single digits (gasp!) overnight.  Yesterday was wet as well, which added to the chill.  I must try not to complain too much however, as soon I will be wishing fervently for anything above zero.  I feel slightly cheated out of summer this weird year, it just sort of evaporated into a worrisome, anxious period.
In my last blog I mentioned my participation in a couple of online events.  Unfortunately they weren't as well attended as I'd hoped, but it was definitely worth trying.  I did gain some interest in my work so not a complete failure.  The lack of physical shows is very hard on us but health and safety of all is much more important, that goes without saying.  We must "carry on".
I have painted two new pieces to be used as an addition to my Christmas card line.  I just finished ordering them and hope to paint some matching Christmas ornaments and magnets to be sold in sets. I posted my work in progress photos of these pieces with great results.
Below are the finished works: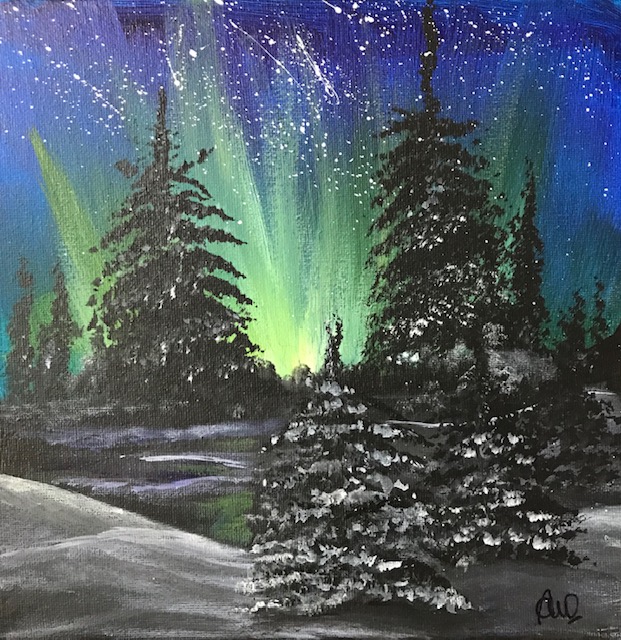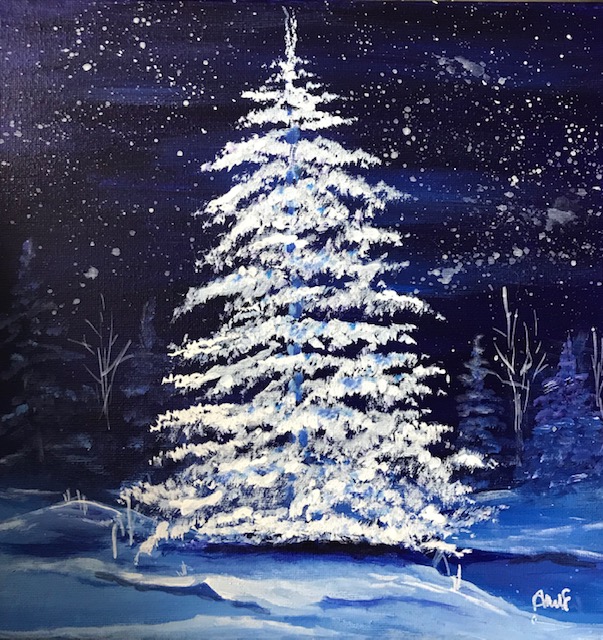 I'm still working on a large 36"x36" painting of a Meaford road.  I kept this piece in the house up there so the progress hasn't been as rapid as it could be, given the fact that I've not been there for a couple of weeks.  I'm hoping to work on it this weekend (Thanksgiving) and with any luck it will be completed.

On the Covid-19 front now, I'm sorry to report that our numbers have rapidly increased since my last blog in September.  Lately we've had as many as 732 new infections in one day here in Ontario, that's a record.  It was down slightly on the weekend but the fear is that with people spending more time indoors, coupled with Covid "fatigue" and Thanksgiving gatherings, we could reach as many as 1000 per day by mid October.  As I am in one of the "hotspots" of the province I'm going to cut down on my already few trips to the shops.  Christmas might be very different this year.

Stay safe, and Happy Thanksgiving to all in Canada.  We have a lot to be thankful here.

Blessings to you all.




Categories: None

0

/